If you want to get in touch with the members of the band or have any comments about this site, please visit the TweeNet contact page.
this site was created by:

Edythe Charlwood, content
Jon Parker, design
Peter Hahndorf, technical bits



"One of the best guitar pop bands of the 80s! They will receive cult status when their new compilation cd is released on Matinée/Clarendon Records this year. "
Ed Shelflife, New York
"fantastic guitar-pop with girl vocals and some of the most negative and cynical lyrics of this genre - one of the few groups that deserve the tag 'cult-band'."
Jörg at Mind The Gap in Hamburg, Germany
"Highly Recommended!! This is awesome jangly indiepop from the late 80's that is totally essential stuff! Of the same caliber as The Razorcuts, Pearly Gatecrashers, etc. Soooo good!"
Clair Records, Florida
"As Cookie Monster would say ME CAN NOT WAIT!
The Siddeleys were one of my favourite bands back in the 80s.
I nearly cried at their last show in London. They were fab. And the singer speaks Spanish! Great!
I am looking forward to having all their records in pristine digital format as my vinyl copies are well overused!
Thanks for this compilation!"
Miguel, Spain
"Dear Everyone,
Congratulations on releasing the album! I yet have one though I'm really looking forward to listen. As you know it's impossible to get your stuff other than pirates. So we Japanese are very happy to have the album.
I have own site about you please check it out: http://www.page.sannet.ne.jp/kimi_i/index.html
If I had Sunshine Thuggery I would put it together...
A friend of mine had 2 "What went wrong this time", I asked him to give me one exchanging with Marden Hill's album. This is how I got WWWTT. It's one of most favourite indie stuff.
I like "Wet Wednesday Afternoon" the best."
Kimi from Yokohama, Japan
"oh dear, break out the hankies...this could get sappy here. i remember about 12 years ago, a friend of mine made me a mix tape. the quality of that tape was dreadful...all hissy and distorted...kind of a pisser, but that all ended when this particular song called "my favorite wet wednesday afternoon" came on. just like the moment i heard my first smiths song... i was completely, totally, utterly gobsmacked. i probably rewound it and played it a dozen times...before going onto the next one (the equally astonishing "sunshine thuggery"). those were the only two songs from you fine folks on that tape, but they were enough to make me utterly devoted.
i have tried for the last 12 years to find ANYTHING at record stores by the siddeleys, but, as is typical of american record stores, they obviously needed the space for ricky martin, et al. bullshit. last night, i came across this beautiful compilation of yours. my heart stood still. i can honestly tell you that i have waited for 12 years for this moment...this moment when i could hear more of some of the most brilliant music that exists.... i mean that with all my heart...it's not just idle sycophancy. even at age 30...i felt like i was 16 again, putting on the cd and hearing for the first time, so many amazing songs (along with the old fave's in crystal clear quality!). i listened to the cd 5 times through...didn't get to bed until about 4:30. work is utterly useless today...i can't get the songs out of my head, and i just felt like i had to write you to thank you for the contribution you've made to the world, and more specifically, to my life. there is so much ugly music around today, so much wasted space....to find your kind of music is truly a diamond in the rough, and i hope that you know how much you are appreciated by those who have an open heart.... you've brought a tremendous smile to my face today and for a long time to come.
Thank you so much, and good luck to you all."
Coulter, USA
" Just wanted to thank those involved with the release of the compilation and for the website. Someone in England sent me a Peel Session with four songs about 10 years ago and in recent years I had heard a couple other singles but otherwise knew nothing about the band, I did not even know who the singer was. I loved reading the history and lyrics and of course listening to the songs that I hadn't heard before and the songs I had on CD. I would be interested in how the band is doing now, hopefully everyone is doing well.
In some ways my life is a bit more complete now!! "
David, California
"hey, you're great! your songs make me wanna dance & jump & run around!"
ida, Sweden
"I mentioned The Siddeleys in passing to Matt from Shinkansen records on the phone this morning. He told me about the compilation CD. So glad to have discovered this site. I managed to see The Siddeleys live once in a basement bar in Leeds. I was sure they were going to be massive...
Just dug out my compilation cassette - takes me back to my teenage angst - Johnny I love this!
I still have a letter and postcard somewhere.
You should never have spilt. The Trash Can Sinatras are still going, I'll have to make do with them!"
Bruce, England
"Just wanted to say what a joy it is finally to be able to buy a Siddeleys record! I'm listening to "Slum Clearance" right now and remembering taping the John Peel sessions at the time, listening to them 5000 times and searching the record shops high and low in vain ....if only the records had had a decent release in the first place. Bands like the Siddeleys are sadly missed and even more sadly lacking in this grey era for music......"
Lorraine, Scotland
"I just couldn't believe it! I worshipped your first single on Medium Cool and it was an influence for the band I started in the late 80's after a trip to Bristol (where I bought "Wet wednesday afternoon" in Revolver). I'm nowadays friends with Malcolm Eden of McCarthy who told me he used to rehearse in the same place as you in those days. I ordered your album ten minutes ago and I look forward to discover all these songs I've never been able to listen too. Thanks for the site."
Philippe, France
"Hi, I am siddeleys fan!!
In the club scene in Japan, the music of your band is always sounding."
Masanobu, Japan
"Hi All at The Siddeleys HQ,
Thanks for putting out the album as it has ended my hunt for the records by the band after 7 years of wait. Thanks. Say hi to Johnny Johnson for me."
Collin in Singapore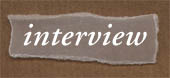 Kazuki Ochi and Edythe Charlwood interviewed Johnny Johnson in the summer of 2001
What did you do last decade, We waited for the siddeleys a long time?
I went to the pictures a lot, travelled around the world a little, read some books, listened to some records and drove about a bit. I also wrote some songs. For a short time, at the beginning of the 1990s, these songs were given form by a group called Armstrong. We did a couple of shows but didn't make any records. Since then it has seemed absurdly hard to find people to form a new group with - an appalling situation; one I've never really learned to live with. Oh, yes and I changed my hairdo approximately fourteen times. Until recently, I had no idea that so many people were waiting for The Siddeleys - recent revelations have been quite incredible.
Why Slum Clearance was released?
Peter Hahndorf, who runs Clarendon Records, first proposed the idea of releasing a Siddeleys compilation to me in the early nineties. As this was not long after the group had broken apart, I was against it, as I was very keen for what I was then creating to be judged on its own merits, and not in the context of my musical history. It also seemed to be a fairly negative time for music in the UK - whenever I went to see new groups, they always seemed to have the same three or four records in their collections, no imagination and to be following a strict code. The Siddeleys had no place in any of this. Thankfully, Peter was not one to take no for an answer and pestered me intermittently and delightfully over the next few years until I decided that it would be a good thing to do. Also, other people, in increasing numbers, were starting to ask for some sort of collection - there were some unexpected pleas from a variety of quarters and it was a joy to respond in this way.
The songs of the siddeleys is often conpared with The Smiths and Talulah Gosh at reviews. What is your opinion on this?
Comparisons can often be misleading. But both The Smiths and Tallulah Gosh are really quite marvellous so it's also nice in some ways. At the time I always wished people would use some of the several thousand adjectives available to them to describe us a little more accurately. But in fairness to reviewers, such descriptions are never easy, as music has it's own language; that's the joy of it. If it were a language that could easily be translated into words, it would lose its value and I would lose all the wonderful things that have been said to me in that particular tongue. I always felt that The Siddeleys inhabited their own world and that there were many countries in it where the flags flying were ours and ours alone. At the time I wanted more people to visit those lands, but in retrospect the travels we took beside others were important too.
The band covered 'Love Grows' on 'Alvin Lives in Leeds'. Do you like T Macaulay and Edison light house or 60s popmusics?
I'd always wanted to sing 'Love Grows', so was really pleased when we were invited to do a track on this compilation. The album was made up of covers of 70s UK number one records and was a charity record to raise money for the anti-poll tax campaign. Actually, when I first heard about the project I stuck my hand in the air and tried to bag the Mott the Hoople track, only to find that, quite inexplicably, none of their singles made number one. (The backing vocals on 'Bedlam on the Mezzanine' were the closest we ever came to the 'Sha-la-la-la push pushes' of 'Roll Away the Stone'.) When we learned that 'Love Grows' had all the right credentials, it was the obvious second choice. Unfortunately, when we came to record it there were seventeen separate problems, the details of which I won't bore you with, and the end result was, to my mind, a mess and a waste and a disappointment. As for Edison Lighthouse, they have a place in my heart that they seem to share with roadside cafes on the A roads of Britain, Henry Moore sculptures on cathedral greens, summers that never existed and motorbikes. Like most memories of things that may or may not have happened, it's probably best not to look at them too closely, which is how I've left it with Edison Lighthouse. As for 60s pop music, it's too big a question. If I just answer yes or no, people will all have their own ideas of what I mean, depending on their loves and disgusts of that decade. I could go on about it for hours, but people would get bored
Why did you wrote melancholy words?
It's never been my intention to write melancholy words. In fact, I think that there are lots of different emotions in my words - at least there were to me when I wrote them. I was never a doom and gloom, floods, fire and famine, disaster and despair writer. That seems so negative and I've always been much more of a fighter than a defeatist. I've always tried to write truthfully and accurately. Perhaps I want and expect too much, so am usually disappointed and empty handed. I've always tried to control the things that happen in my life, and yet despite my meticulous navigation I never seem to end up where I want to be. Then I look at people who have lived adrift without a compass and yet seem to wash up at their desired destination on the morning tide, quite effortlessly. I suppose it's a bit wearying. But I'm good at making people laugh, too.
Do you have the plan of reform the siddeleys? We want to listen to new songs.
The Siddeleys will never reform. If they did, it wouldn't be The Siddeleys anymore, it would be something else, so what would be the point? As for new songs, well, as I mentioned before, I never stopped writing things. I'm hoping to release some new things soon, but finding other musicians is a problem. I'm fairly desperate to do something public, so as soon as I find some people to play with, I will. This has to happen soon
Please give some messages for fans in Japan.
It's such a shame that we never got to play in Japan - we would have loved to have done. We had so many wonderful Japanese fans who wrote to us, some of whom came to see us play in England. The loyalty of our fans in Japan is as astonishing as it is heart-warming - I'm amazed at the kind words we still receive so long after the group split apart. I very much hope that when my new group is born we will visit your country. Perhaps we will even do a couple of Siddeleys cover versions - for one night in Japan only! But I can't promise anything